Location

Beijing , China

Salary

£2227 - 2813/month (¥19000 - 24000)

Contract Length

12 months

Start date

On-Going
Qualifications Required

Bachelor's Degree or higher + TEFL/TESOL certificate

Experience

None needed

Number of Positions

4
We provide an honest, professional, free teacher recruitment service, focused on placing teachers at the very best schools across China. Founded in… Read more
This position has now expired and can no longer be applied for.
Job description
Fully screened schools, updated daily: ESL Job Board in China
Visit our website: TEFL Jobs in China
COVID-19 & China border updates: Schools across China reopened over 1 year ago and right now are holding interviews for teachers for November 2021 to May 2022 start dates. We are in contact with schools that have successfully obtained PU letters (invitation letters) for teachers, needed to apply for a work visa. If you are already in China, your start date could be as soon as within a few weeks. If you are outside of China, taking into account the interview process and visa application process, your earliest start date could be around February 2022. Read more here – https://goldstarteachers.com/updates-on-when-the-china-border-will-reopen-for-esl-teachers.
Program Highlights
-Excellent salary: 19,000 to 24,000 RMB per month plus benefits (includes housing allowance)
-Teach on a Monday to Friday schedule with evenings & weekends off
-Friendly, supportive teaching environment with excellent materials
ESL Jobs in Beijing
We are now holding interviews for English teachers to teach 3 to 6 year old students at our kindergarten schools in the vibrant Chinese capital city of Beijing. If you are a dynamic teacher, have an interest in an authentic Chinese school setting and can deliver learner centered, engaging lessons then we are interested in speaking with you.
Teachers use the communicative approach to language teaching with various student interactions encouraged in class such as group work, pair work, role plays, project work as well as more traditional teaching methods to add variety to the classes and help create a fun and relaxed learning environment.
All new teachers will receive training on arrival and will be introduced to the kindergarten and teaching methods. Teaching materials and resources are provided by the school and are targeted to the age of the students being taught. Teachers are encouraged to adapt and supplement the materials where need be to ensure classes are engaging and interesting.
Classes are held during the day time from Mondays to Fridays, with no more than 16 teaching hours per week (30 minutes each period), so you have evenings and weekends off.
Teach English in Beijing
Teach English in Beijing and immerse yourself in the traditions of ancient China while also being a part of the exciting changes of a city on the cutting edge of modern culture. Beijing continues to be an exciting place for all things music, fashion and art with plenty of events and shows to attend. There is a thriving expat community in Beijing, with the Sanlitun area being a popular destination for both expats and trendy locals to mix and mingle over drinks.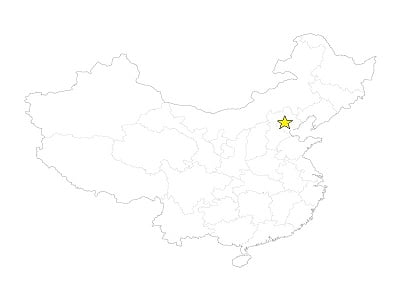 Main Responsibilities
-Teaching hours: no more than 16 hours per week, 30 minutes each period
-Monday to Friday classes (7:50 am – 4:50 pm and 1 hour lunch break) with evenings and weekends off
-Teach 3 to 6 year old students
-15 students per class
-Deliver learner centered, engaging lessons to students
-Ensure equal participation of all students
-Fully equipped classroom with up-to-date technology
-Supported by 1 bilingual teaching  and 1 life teacher
-Actively participate in professional development workshops and activities
Salary & benefits
-Excellent salary: 15,000 to 20,000 RMB per month based on experience and qualifications
-Housing allowance: 4,000 RMB per month
-8,000 RMB once-a-year flight allowance
-11 days public holidays, 3 days annual leave and 1 paid sick leave per month
-Z work visa provided
-3 nights hotel provided on arrival before permanent accommodation arranged
-Free breakfast and lunch provided
-Airport pickup with welcome package of a bank card, phone card, and apartment rental assistance
-Social events and culture classes
-Ongoing teacher mentoring and assessment
-Social, health and accident insurance
-Pre-arrival webinar training and orientation
-Part time opportunities
-Teacher training and professional development provided
-Free Chinese lessons provided
-Company events and parties throughout the year
Location

Beijing , China

Salary

£2227 - 2813/month (¥19000 - 24000)

Contract Length

12 months
Job requirements
-Native English speaker from UK, USA, Canada, Australia, New Zealand or Ireland (South African teachers in China are welcome to apply)
-Bachelor's degree
At least one out of three:
1) Teaching related degree (majored in English, Education, English Literature, Creative Writing etc.)
OR
2) 2 years teaching experience (with original reference letter from current/former employers)
OR
3) Teaching certificate holder: TEFL / TESOL (at least 120 hrs), CELTA, DELTA, State teaching license, PGCE, QTS
How to Apply
Please send the following to Jeannie at [email protected] or complete this form: 
Covering letter
Resume
Recent photo
Degree & TEFL certificates (scan)
Passport photo page (scan)
Include in the subject heading the reference number

 

iiSDEBJ11J
There are no costs whatsoever for the entire recruitment process
Australia
Canada
Ireland
New Zealand
South Africa
United Kingdom
USA
What does this mean?
Strict visa regulations in particular countries can mean teachers must hold a passport from certain countries. Unfortunately, this restricts who schools can hire and may make you ineligible if you apply for the position. This information is indicative and you can still apply for the position but we recommend that you look into whether you can obtain a visa for the position first.
Don't give up! There are job opportunities in other teaching destinations overseas.