Location

Beijing , China

Salary

£2278/month (¥20000)

Contract Length

12 months

Start date

On-Going
Qualifications Required

Bachelor's Degree or higher + TEFL/TESOL certificate

Experience

None needed

Number of Positions

2
We provide an honest, professional, free teacher recruitment service, focused on placing teachers at the very best schools across China. Founded in… Read more
This position has now expired and can no longer be applied for.
Job description
COVID-19 & China border updates: Schools across China reopened in June and are now holding interviews for teachers for December 2020 to June 2021 start dates. We are in contact with more and more schools that can obtain PU letters (invitation letters) for teachers, needed to apply for a work visa. If you are already in China, your start date could be as soon as within a few weeks. If you are outside of China, taking into account the interview process and visa application process, your earliest start date could be around March 2021. China has begun easing border restrictions and issuing work visas for some teachers outside China. Read more here – https://goldstarteachers.com/updates-on-when-the-china-border-will-reopen-for-esl-teachers.
Program Highlights
-Excellent pay range: 20,000 to 28,000 RMB per month (approx. 3,000 to 4,200 USD per month)
-Monday to Friday work schedule with weekends off
-Housing allowance or accommodation is provided
ESL Jobs in Beijing
Our school in Beijing is now looking for English teachers to help our high school students achieve their international education dream. Providing Chinese students with an international curriculum and learning environment, our school is committed to introducing and providing international curriculum systems and teaching resources. Our classes are PBL and STEAM based to best enable more comprehensive learning of various subjects currently in high market demand. Classrooms are modernly designed and continually kept up to date which provides greater flexibility in teaching activities and methods.
Many students at our school are deeply driven and determined to be admitted to top international universities around the world and being one step closer to their career goals. Teachers will empower students to feel confident and comfortable with their English by integrating it naturally with their everyday lives. In addition to mastering the English language, our students want to excel on a global level and so they realize the importance of cultivating cross-cultural knowledge. Our ideal teachers will be able to share global views and broaden our students' ways of thinking. Lastly, it is equally crucial to help students become immersed in western concepts or ideologies.
Teach English in Beijing
Teach English in Beijing and immerse yourself in the traditions of ancient China while also being a part of the exciting changes of a city on the cutting edge of modern culture. Beijing continues to be an exciting place for all things music, fashion and art with plenty of events and shows to attend. There is a thriving expat community in Beijing, with the Sanlitun area being a popular destination for both expats and trendy locals to mix and mingle over drinks.
One of the most important landmarks in the city is Tiananmen Square. This is the world's largest public square and a must see for all visitors from abroad and from other places in China. The square is surrounded by grand building including the Great Hall of the People, the Museum of Chinese History, The Museum of the Chinese Revolution, the Qianmen Gate and the Forbidden City. It is also home to the Chairman Mao Memorial Hall and the Monument to the People's Martyrs.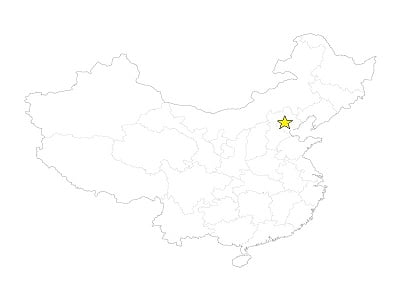 Main Responsibilities
-Monday to Friday schedule with evenings and weekends off
-Administrative hours: up to 96 hours per month
-Students aged 15 to 18 years old
-Class size of 15 to 25 students
-Prepare lessons and teach courses based on the school schedules
-Prepare, administer and correct tests as well as homework
-Communicate and prepare lesson content in coordination with teachers of other courses
-Teaching other courses related to language, humanity and social sciences
-Teaching related work such as attending teaching research meetings, organizing student academic activities, examinations, answering daily inquires on studies or necessary guidance in studies
-Other teaching related work arranged by the leaders
Salary & benefits
-Excellent pay range: 20,000 to 28,000 RMB per month (approx. 3,000 to 4,200 USD per month)
-Airfare allowance of 10,000 RMB upon contract completion (approx. 1,400 USD)
-On campus hotel-like one bedroom accommodation or housing allowance RMB 2,000 per month
-Assistance finding housing can be provided
-Full attendance bonus of 1,000 RMB per month
-Legal 'Z ' work visa provided
-Winter or summer vacations are half paid
-5 days paid hotel accommodation upon arrival
-Health insurance provided
-On-going training and professional development
-Opportunities for promotion
Location

Beijing , China

Salary

£2278/month (¥20000)

Contract Length

12 months
Job requirements
-Native English speakers and passport holders from UK, USA, Canada, Australia, New Zealand, Ireland and South Africa
-Bachelor's degree or above
-TEFL, TESOL or CELTA teaching qualifications
-The ability to contribute to integrated teaching across the curriculum
-Relevant teaching experience
-Direct experience of further and higher education in an international context
-Cooperative, flexible and easy-going
How to Apply
Please send the following to Annie at [email protected] or complete this form: 
Covering letter
Resume
Recent photo
Degree & TEFL certificates (scan)
Passport photo page (scan)
Include in the subject heading the reference number

 

iiNCBJ12A
There are no costs whatsoever for the entire recruitment process.
Australia
Canada
Ireland
New Zealand
South Africa
United Kingdom
USA
What does this mean?
Strict visa regulations in particular countries can mean teachers must hold a passport from certain countries. Unfortunately, this restricts who schools can hire and may make you ineligible if you apply for the position. This information is indicative and you can still apply for the position but we recommend that you look into whether you can obtain a visa for the position first.
Don't give up! There are job opportunities in other teaching destinations overseas.