Location

Tianjin, China

Salary

£2218 - 3327/month (¥20000 - 30000)

Contract Length

12 months

Start date

On-Going
Qualifications Required

Bachelor's Degree or higher + TEFL/TESOL certificate

Experience

None needed

Number of Positions

3
We provide an honest, professional, free teacher recruitment service, focused on placing teachers at the very best schools across China. Founded in… Read more
Apply now
Job description
Fully screened schools, updated daily: ESL Job Board in China
Visit our website: TEFL Jobs in China
COVID-19 & China border updates: Schools across China reopened in June 2020 and right now are holding interviews for teachers for April to November 2021 start dates. We are in contact with more and more schools that have successfully obtained PU letters (invitation letters) for teachers, needed to apply for a work visa. If you are already in China, your start date could be as soon as within a few weeks. If you are outside of China, taking into account the interview process and visa application process, your earliest start date could be around July 2021. Read more here – https://goldstarteachers.com/updates-on-when-the-china-border-will-reopen-for-esl-teachers.
Program Highlights
-Excellent salary:  20,000 – 30,000 RMB per month gross including housing allowance (based on qualifications & experience)
-Cutting-edge NGL curriculum and modern materials
-Teach in the vibrant city of Tianjin
ESL Jobs in Tianjin
We are now looking for enthusiastic, positive and qualified English teachers who have a genuine desire to teach young learners aged 5 to 16 years old at our modern language school in Tianjin.
We have 10 campuses in different locations across Beijing and have expanded to new centers in Shenzhen and Tianjin. We proudly strive to provide the highest possible quality of English education to all our students. Since 2012, we have accumulated practical and long-term verified English training methods. We attract a large number of students from primary school to junior high school and provide them with unique and effective solutions for English language acquisition. Our modern work environment is designed to stimulate creativity so both students and teachers can feel comfortable to learn and express themselves. If you have the desire to work in a school that values learning and high academic standards, we would like to speak with you.
We provide an immersive English education which has a balanced focus on speaking, listening, reading and writing skills and we encourage our students to communicative naturally and with confidence. Our teachers create and develop a fun and positively challenging learning environment.
With a maximum class size of 15 students, the foreign teachers and the young learners have more opportunity to interact with one another and class management is smoother. We put emphasis on quality education and we achieve that through our professional teachers' training, on-going management support and promotional opportunities given to all the teachers.
The Curriculum
Our cutting-edge curriculum brings the world to the classroom, and the classroom to life with a six-level integrated-skills NGL series that helps our students develop great fluency in English. Learners explore real world content through stunning images, text and video to strengthen their existing global connections while learning English.
Our students experience the excitement and joy of learning what world-class explorers, scientists, writers and photographers experienced. Over the past 7 years, our goal has been to inspire, illuminate and develop Learners of English by introducing learners to the world around them.
Teach English in Tianjin
Tianjin is located 85 miles east of Beijing, near the coast. The capital can be reached in half an hour by fast train. As China's third largest city with a population of over 10 million people, Tianjin has a rich history and has witnessed many important events since it was given its name in 1404. Evidence of its history is still visible in the old British and Italian concessions, the port and European architectures. The best known scenic spots and historical sites include the Panshan Scenery Area, the Park on the Water, the Garden of Tranquility, the Palace of Heavenly Empress and even a section of the Great Wall of China at the Huangya Pass.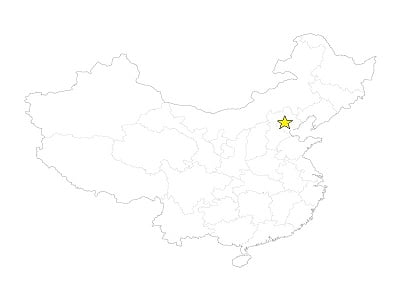 Main Responsibilities
-Maximum of 30 teaching hours per week (no admin hours)
-Class size: maximum of 15 students per class
-Student age: 5 – 16 year olds
-Plan lessons and classroom activities
-Weekend classes with 2 days off during the week
-Assist in school's promotional events
-Attend staff meeting and teacher training
-Teach students fluency in verbal, listening, reading and written English
-Introduce students to western cultures and festivals
Salary & benefits
-Excellent salary: 20,000 – 30,000 RMB per month gross, this includes housing allowance (based on qualification & experience)
-4,000 RMB contract completion bonus
-6,000 RMB flight allowance on completion of contract
-Annual salary increase
-National holidays plus 12 paid personal holidays
-Legal, fully-financed 'Z' work visa provided
-Health insurance provided
-Sponsored TEFL/TESOL certificate
-Airport pickup on arrival
-Professional pre-job training with on-going program supervision
Location

Tianjin, China

Salary

£2218 - 3327/month (¥20000 - 30000)

Contract Length

12 months
Job requirements
-Bachelor's degree required
-TEFL certificate 120 hours plus required
-Native English speaker from UK, USA, Canada, Australia, New Zealand, Ireland or South African
-Teaching experience preferred but not required as training provided
-Clean criminal record check
-Fluency in oral and written English
-Professional, positive and culturally aware
-Energetic, friendly and hard-working
How to Apply
Please send the following to Annie at [email protected] or complete this form: 
Covering letter
Resume
Recent photo
Degree & TEFL certificates (scan)
Passport photo page (scan)
Include in the subject heading the reference number

 

iiHHTJ4A
There are no costs whatsoever for the entire recruitment process
Australia
Canada
Ireland
New Zealand
South Africa
United Kingdom
USA
What does this mean?
Strict visa regulations in particular countries can mean teachers must hold a passport from certain countries. Unfortunately, this restricts who schools can hire and may make you ineligible if you apply for the position. This information is indicative and you can still apply for the position but we recommend that you look into whether you can obtain a visa for the position first.
Don't give up! There are job opportunities in other teaching destinations overseas.